The mornings have gotten crisper and the leaves are showing their autumn colors. Although September 22 nd is the official first day of fall, this time around the fall weather has come a little later than usual. With Jack-o- lanterns lining the streets, pumpkin spice everything on the shelves, and stores decorated with holiday gear, we are all aware of winter on our heels.

Men's winter jackets and coats are best for protecting you from chilled winters, while still giving you a stylish look. Although most of us love the idea of snow and the cold of the winter, not many of us actually enjoy being cold. Winter is much more enjoyable whenappreciating the season in a warm and protective winter jacket.

While shopping for your winter wear, there are two important aspects to keep in mind– i.e the type of weather your region typically experiences and the occasions to which you'll be wearing the jacket.

Are you ready to shop for the perfect winter outfits? It's never too early to prepare yourself for the fall and winter seasons.

SIMILAR LOOKS
Mens Luciano Natazzi Quality Goatskin Suede Leather Jacket in Watermelon
Price: $69.95
Mens Luciano Natazzi Lambskin Vegetable Tanned Leather Blast Washed Moto Jacket in Dk Navy
Price: $159.95
Mens Luciano Natazzi Light Weight Cotton Lightly Thermal Padded Jacket in Dk Navy
Price: $99.95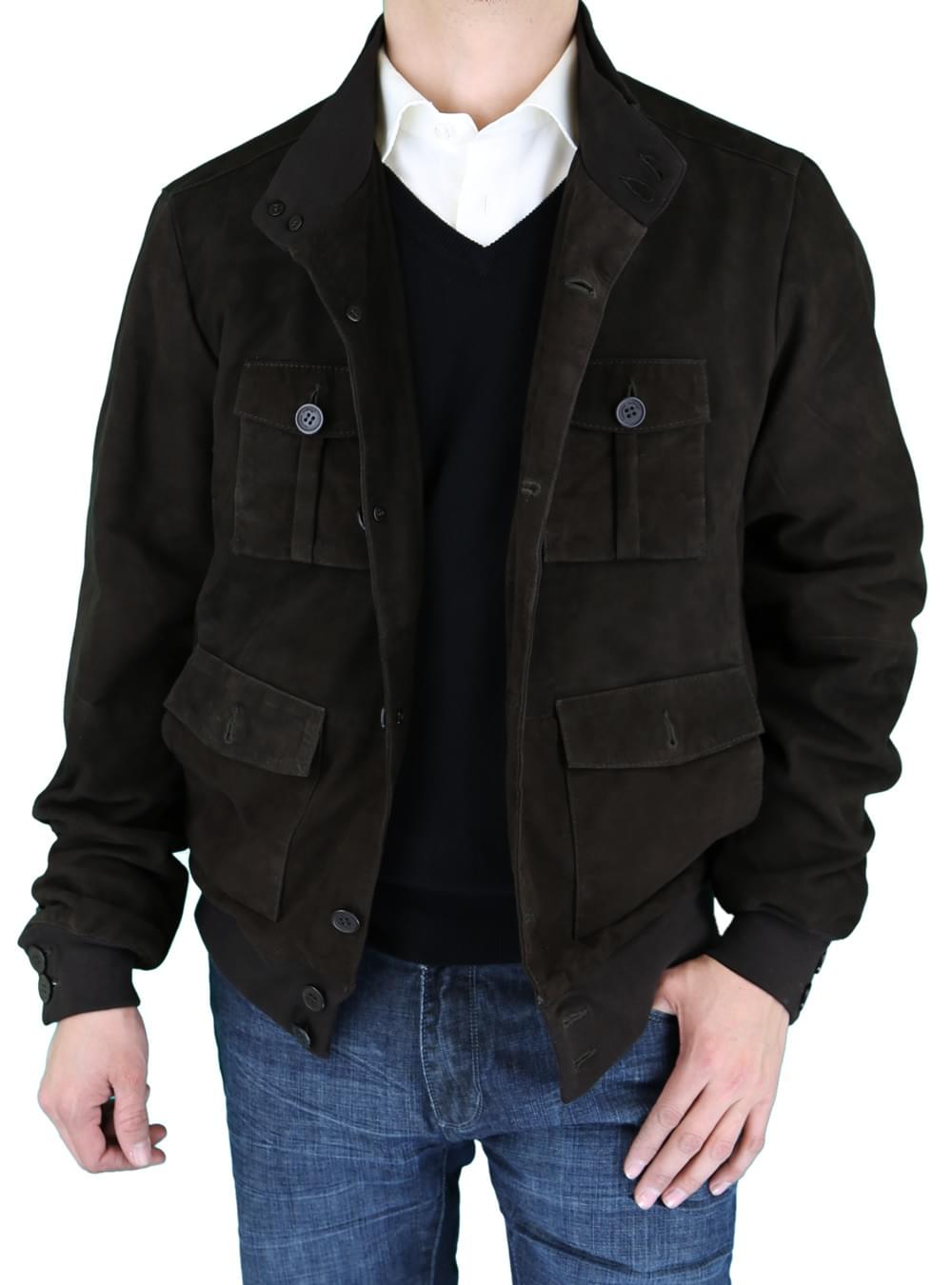 Mens Luciano Natazzi Quality Goatskin Suede Leather Jacket in Brown
Price: $69.95