When you're looking to buy a new mens casual cotton dress shirts, there are many things to take into consideration. You want a dress shirt that's stylish, yet professional. Comfort is import and so is functionality. Most people know that you can get much better deals online but buying a shirt without trying it on can make some people weary. There's no need to worry, though. If you follow a few tips you can find the perfect fit for you.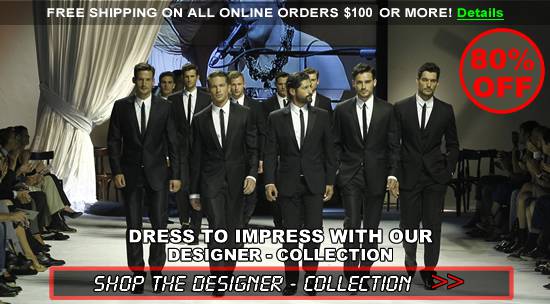 Selecting the Right Dress Shirt
The first thing you'll need to consider is the size of dress shirt that's right for you. There are two size numbers for each dress shirt. The first number refers to the neck size while the second refers to the sleeve length. Having these two sizing options means that you can find the best fit for you. No one wants to wear an ill-fitting dress shirt and end up looking frumpy.
In addition to the size of a dress shirt, there are also options in the type of fit. There are three basic categories :
Athletic. This is the narrowest of the options and is sometimes referred to as slim or tailored.
Regular. The default type of mens dress shirt is regular. It's a little looser than it's athletic counterpart. If a shirt does not have a fit listed, it's safe to assume that it's a regular fit.
Full. Looser than both athletic and regular fits, a full dress shirt is appropriate for larger men. Typically, the length will also be increased with this option.
In addition to the sizing options there are several different basic style options as well. Typically you can choose from a striped, solid or printed dress shirt. When deciding which is the best addition to your wardrobe, there are several questions you can ask yourself.
Does your office have a dress code? It's unusual that there will be a specific rule at your job about colors or patterns that are acceptable. However, it's usually a good idea to look around and see what other's are wearing. There might be an unspoken rule that bold colors or loud prints are not acceptable.
What makes you feel good? It's important to feel confident and relaxed in even your most professional attire. Taking into consideration how you personally feel about a shirt is important. No matter how flattering the shirt is, if you don't feel confident in it – it will show.
Do you have a variety? Before choosing a new dress shirt, take a look at what you already have available. It's a good idea to have several plain white shirts that work for all occasion but you want to have a variety as well.
When you're looking to buy a new dress shirt online, you want to make sure that you find not only the right fit but the right quality and price as well. One great option is www.fashionsuitoutlet.com. This site has a wide variety of dress shirts that can please even the pickiest of shoppers. If you follow the above guidelines while you're shopping, you'll get the style and fit that are perfect for you.