Coordinate Your Tie and Hanky Set to Your Outfit
It is important to have your tie match your shirt and tuxedo. This not only gives you an impeccable look, but also makes sure that you stand out amidst the crowd and within your peer groups. A well-crafted tie completes your outfit and adds cohesiveness to your look.
We often think of wallets as simply being tools to hold our credit cards, IDs, and cash. Yet, wallets are often overlooked as a simple accessory with which you can stylize your outfit. When picking a wallet, make sure to choose a material and style, which fits your personality and fashion style.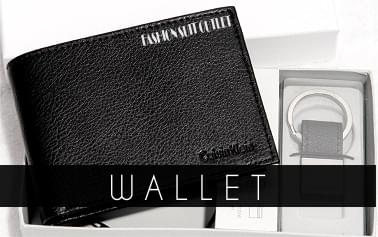 Wearing cufflinks quickly adds an air of sophistication to whatever outfit you choose. Cufflinks are available in a variety of colors, sizes, shapes, and materials. Simply add a pair of cufflinks which fit your style and enjoy the benefits of sophistication and class which cufflinks offer. Using these 3 simple traits, you will be able to easily, and quickly, spruce up your outfit without much extra effort.